Rethinking Biogas Systems
Innovative Green Energy Solutions for domestic and large scale use.
Talk to us today to learn more!
ABOUT FLEXI BIOGAS SYSTEMS
Flexi Biogas Systems is an innovation developed by Biogas International that is easy to install, affordable, portable and far more efficient than any other biogas systems currently in the market.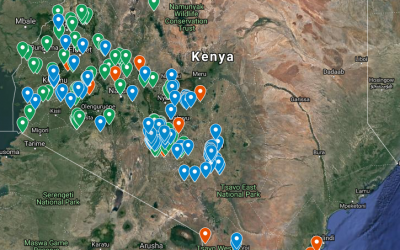 we have spent over 15 years researching and considered all the aspects and inefficiencies associated with conventional systems constructed biogas technologies, and successfully innovated or re-invented a far more efficient system branded Flexi Biogas Technology -...
read more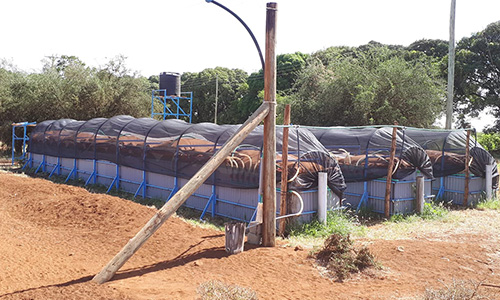 These are large scale systems built according to clients energy needs. They are best applicable for schools, hotels, churches, childrens homes and any other institutions with high energy demand.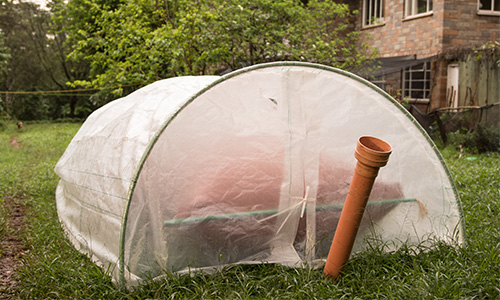 These are systems  designed for lower energy demands for daily use and can install in as few as 3 hours producing gas in as little as 3-5 days. They  run on any biodegradable material with no need for a cow.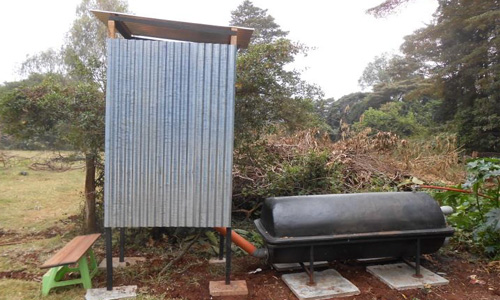 The BioSans Gas toilet provides a clean hygienic solution whilst producing biogas and a rich fertilizer bioslurry. They are prefabricated and will be assembled on site in a few minutes.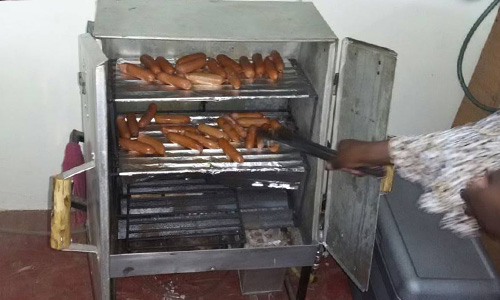 In order to to effectively utilize all the biogas produced, we have developed other products such as biogas dryers, biogas brooders and more.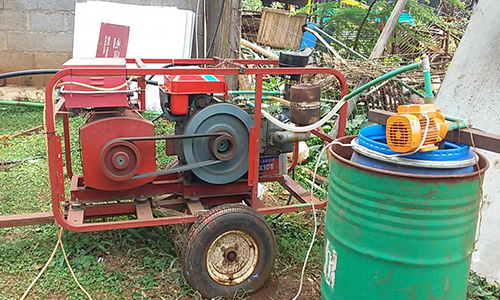 As we grow, we are continuously innovating new methods and products that are better, more efficient and simpler to use.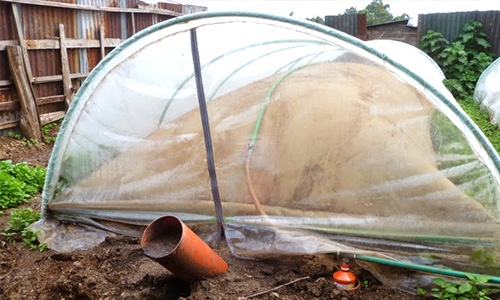 The output bio-slurry is a mineral rich organic fertilizer that is ready for use and also works as an extreme effective pest repellent.
No Construction
Our systems are prefabricated and install in a few hours for domestic models, and only a few days for commercial systems.
Efficiency Unmatched
FlexiTech employs "True Cross-flow fermentation to ensure that feedstock is fully digested and 100% gas captured.
Quick Startup
You can start using gas within 3-5 days after installation. Full production is realized within 7-14 days.
Anything Goes
Flexi systems run on any bio-degradable matter. High calorific feedstock produces more gas.
Amazing invention that produces tons of gas but some clever uses of the gas and the sludge which can enhance compost to improve gardening.
Paula Kahumbu
For a better world! Helps the poor, the environment, eliminates greenhouse gases, saves trees, grows food with natural nutrients, can provide power for many uses, can save oil to last longer, thus giving us more time for better solutions. Excellent indeed.
Josephat Chege
I think it's a great idea, free gas for the rest of your life.
Steve Fenison
The best solution for Universal access to clean energy in Africa
Andrew Amadi